All the Information you need to win and improve your punting
Australia's leading daily racing tipping site
All the Information you need to win and improve your punting
---
Newsletter Sign up
Get our latest news, reviews, exclusives and more direct to your email inbox.
Sign up here
---
PP Blog
Read our Racing Blog, keeping you upto date with all the latest news & events.
---
PP TV
Watch the TVN coverage of today's racing and view video replays through BigPond.
---
PP Radio
Listen to the day's racing through 2ky. Plus news, previews and lots more.
---
RaceTAB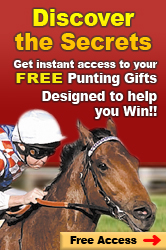 RaceTAB (NSW TAB)

RaceTAB is the online betting website for the NSW TAB.
RaceTab (NSW TAB) has a huge variety of betting choices, horse racing, harness racing and greyhound racing both in Australia and on some international events.
racetab.com.au is a dynamic website, offering live odds, scractchings, racing results, plus live racing audio and video.
RaceTab (NSW TAB) have tote odds as well as fixed odds for chosen major events.
If you want to have bet you should open an account with RaceTab (NSW TAB), it is simple and easy.
Free Gifts - Sign Up
Discover how to Beat RaceTAB (NSWTAB)
Everything you're looking for to become a great punter and increase your profits is right here.
Our aim is to help anyone with an interest in racing and punting, from the novice to the professional, to do so in an enjoyable way.
That's why Practical Punting has attracted tens of thousands of people from around the world, since we first published Australia's favourite racing magazine, Practical Punting Monthly, 25 years ago.
Learn how to

increase your profits

from punting
Discover all the

information

you need to

win

Find out how to

beat the bookies

and make more money!
Get FREE, INSTANT ACCESS to our:
FREE Picking Midweek Winners:


The essentials of midweek analysis and how to land those midweek winners and increase your profits.

FREE Punting Calculator:


A brilliant tool that enables you to bet on multiple selections so that whichever one wins, you win, too.

FREE Staking e-Book:


Staking - the crucial element to punting success. Great strategies to profitable betting.

FREE Subscription to our "Enjoy Winning" newsletter:


Packed with all the information you'll need to win.

FREE Special Report:


"50 Ways to Hit Top Gear." Winning ideas and profit making secrets.
Just enter your information in the boxes below and you'll receive all the details instantly.
Sign up for your FREE GIFTS NOW!
YES

, please give me access to your FREE Punting Calculator, FREE Staking e-Book, FREE Special Report and email me your FREE "Enjoy Winning" Newsletter packed with useful punting tips and secrets.
This feature requires registration with Practical Punting. Simply type in your email address and name and you can download your free gifts immediately. You'll also receive periodic special offers from us that we think may interest you and help you win.
Privacy Information
We will use your email address only to keep you informed about updates to our monthly magazine, websites and about other products and services that we think might interest you. We respect your privacy and your details will not be supplied to any other party.
If at any time you want to stop receiving them, you can easily unsubscribe. Every email we send provides an address that you can contact to withdraw your consent (unsubscribe).